Visit of landfill expert to Siliguri under CapaCITIES project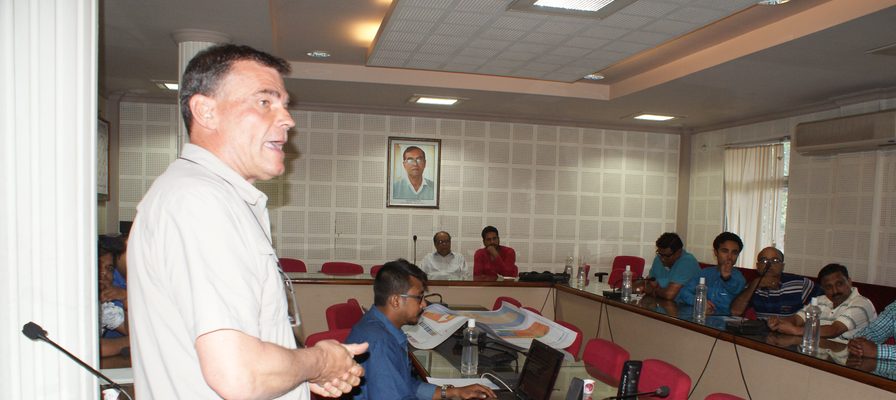 Mr. Stephan Textor from Textor Engineering, Switzerland carried out a visit to the city of Siliguri to understand the situation of the dumpsite in the city, and help the city in better management of the same.
The six-day visit, under Swiss Agency for Development and Cooperation (SDC) funded CapaCITIES project, comprised of meetings with the mayor and other officials of Siliguri Municipal Corporation (SMC) and carrying out gas estimations at the landfill site.
During the visit, Mr. Textor had detailed discussions with the staff of SMC who are involved in the management of the dumpsite. On the last day of the visit, Mr. Textor also presented his findings and initial recommendations to the officials of SMC, which have been very well received.
A detailed report, along with engineering drawings will be developed by the expert over the next month. The report will have a list of action points – both short term and long term that the city should take in order to utilise the present landfill to its optimum capacity.
Some of the initial recommendations include development of a drainage around the dumpsite for the leachate; sloping the garbage mounds with construction debris and development of temporary access roads within the landfill.
In addition, Mr. Textor emphasised on the need to reduce the amount of waste reaching the landfill through waste recycling and reuse.