Will your city be the next Earth Hour Capital – Earth Hour City Challenge 2015-16 is now open!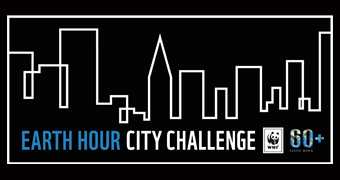 Cities have been actively participating in Earth Hour City Challenge (EHCC) for three consecutive years. Acknowledging the zeal and vigour of the numerous cities which have been a part of this initiative, the EHCC 2015-16 campaign was launched on 1 July, 2015. WWF has invited over 20 countries this year to demonstrate their climate leadership and ambition by reporting their inspiring climate commitments, performance and actions.
The theme for this year's challenge is 'Bridging the Gap', which refers to the gap between the aggregated global climate commitments and the additional commitments and actions necessary to keep global warming below the 2°C mark. The focus is also towards bridging the gap of urban financing for a low carbon and climate resilient future. Cities are supposed to report inspiring, big win climate actions, in terms of GHG (Greenhouse gas) reductions as well as the co-benefits they provide in relation to food, water and energy security challenges.
To bridge urban financing gap, this campaign is being linked with ICLEI's Transformative Actions Program (TAP). TAP seeks to improve access to existing capital flows to cities and regions, catalyse and accelerate additional capital flows and maximize investment in low-carbon and climate-resilient urban development and governance processes.
About 163 cities in 16 countries had participated last year and Seoul in South Korea was recognised as the Global Earth Hour Capital. In India, out of the 13 participant cities, Thane City was awarded the National Earth Hour Capital title. This year again numerous cities which have been a part of EHCC in the 3 years, will be selected based on the level of interest expressed by cities.
WWF India and ICLEI South Asia are greatly looking forward to the campaign to enable cities' transformation into more sustainable and resilient cities.