CDKN: New Phase Kicks-off with Promises to Advance Gender-Equitable and Socially Inclusive Climate-Resilient Action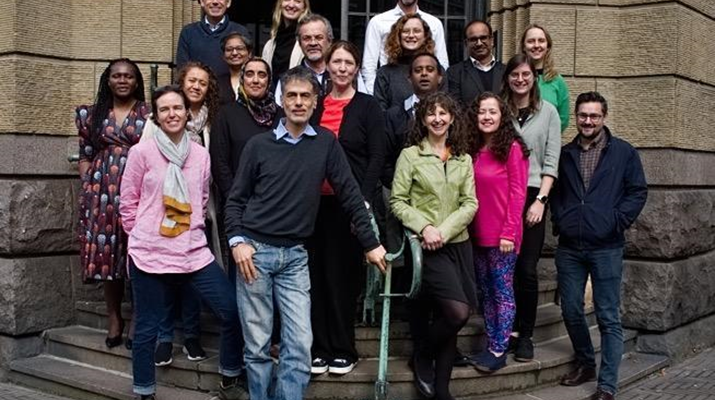 The third phase of the Climate and Development Knowledge Network (CDKN) kicked-off in September 2022 with all the partners and donors coming together in Hague, Netherlands for an inception meeting. The new phase will build on the success and learnings from the last 12 years of work to respond to the challenges induced by climate change in the focus regions. The overall aim is to advance gender-equitable and socially inclusive climate-resilient actions by mobilising knowledge-into-action, capacity, and Southern climate leadership from local to global levels. The present phase, spread over five years (2022–27), will focus on accelerating equitable, financed and ecosystem-based action on climate change that is locally led and strengthen the voice and climate leadership of disadvantaged groups at the community level. The new phase of the CDKN will focus on three priority action areas:
Driving gender equitable and socially inclusive climate resilient action;
Enabling access to finance for local action;
Supporting locally-appropriate ecosystem-based solutions for resilience.
ICLEI South Asia, as a regional partner, will work around building climate resilience in targeted countries i.e., Bangladesh, India, and Nepal by enhancing the technical and institutional capacity of the key actors and stakeholders. Measures such as developing and sharing of good practices, facilitating multi-stakeholder collaboration, and promoting peer-to-peer learning and knowledge exchange will be designed and implemented to encourage local and regional collaboration for overcoming barriers to gender and socially inclusive, local-level interventions. The efforts will also reach out to explore financing opportunities, both public and private, for effective implementation. The primary idea will remain to promote gender-responsive and socially-inclusive urban resilience planning in cities, and build their capacities to undertake and implement ecosystem-based approaches to adaptation – thereby promoting food and water security along with enhancing livelihood opportunities.
As the first step, ICLEI South Asia will organise a webinar in the next few months, to identify potential organisations and institutions in the three targeted countries, for effective implementation of knowledge into action projects.
The present phase of the CDKN is co-funded by the Ministry of Foreign Affairs of the Netherlands and Canada's International Development Research Centre (IDRC) through the Step Change Initiative, which aims to accelerate equitable and inclusive locally-led adaptation.