CDKN Partners Meet in Amsterdam to Kick off CDKN's Next Phase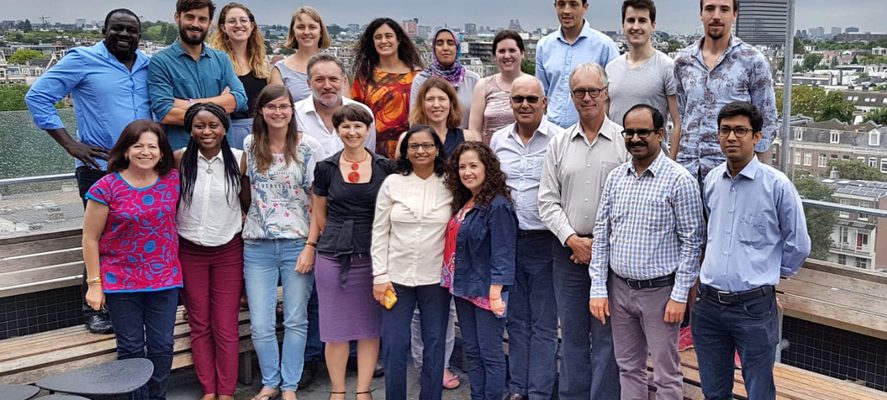 A team headed by Mr. Emani Kumar, Executive Director, ICLEI South Asia, attended the Climate and Development Knowledge Network's (CDKN) project inception meeting for its next phase from 6th to 8th of August in Amsterdam, Netherlands. The meeting brought together the four alliance partners of CDKN: ICLEI South Asia, Fundacion Futuro LatinoAmericano (FFLA), SouthSouthNorth (SSN) and the Overseas Development Institute (ODI).
The next phase of CDKN will focus on providing developing countries with enhanced knowledge resources to support ambitious climate action, as well as boost climate leadership and learning on climate compatible development. Canada's International Development Research Centre (IDRC) and the Royal Netherlands Ministry of Foreign Affairs will fund CDKN's new chapter to the value of 9.2 million US$ (12 million Canadian dollars), and it will run from 2018-2021.
During its next phase, CDKN will be expanding its knowledge-sharing services. It will tailor the wealth of evidence and learning from the first eight years of CDKN and other international climate programmes to produce highly targeted knowledge and tools to support policy design and implementation at national and subnational levels.
CDKN will continue to bring developing countries and cities together to share their experiences on delivering climate action on the ground. It will facilitate South-South learning, helping to connect professionals who face similar climate and development challenges. CDKN aims to strengthen the capability of individuals in government, business, academia and other spheres to navigate the growing body of climate knowledge and experience, and further cultivate a new generation of climate champions.
The initiative will focus initially on South Asia, the Andean countries of Latin America, and parts of Africa – with the possibility for collaboration with other countries to join its wider learning and exchange activities.
The inception meeting provided an opportunity for the CDKN alliance partners to meet face-to-face and discuss key topics for working together, such as CDKN's ways of working, thematic approach and learning process, as well as engagement at upcoming global climate events and fora.
For more information, watch the latest video introducing the next phase of CDKN and read the recent stories on the CDKN website.