Cities to get grants for building climate resilience infrastructure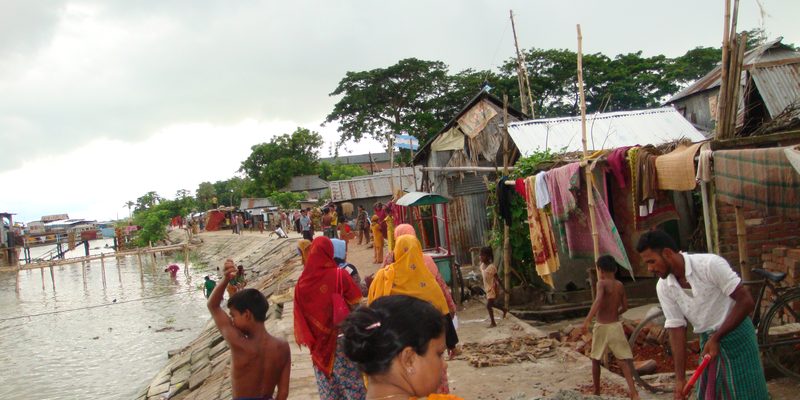 The Small Grants Fund that was constituted to support innovative and result-oriented interventions to build resilience in partner cities of Asian Cities Climate Change Resilience Network (ACCCRN) in India and Bangladesh, shall be disbursed to Gangtok and Nainital in India and to Singra, Mongla and Kustia in Bangladesh.
The grant is aimed at encouraging local stakeholders to implement actions in high risk urban systems identified through the ICLEI-ACCCRN Process (IAP). It would provide tangible, financial support for city-community partnerships. The shortlisted cities for the small grant program have all completed the Phase III of the IAP and have put in the applications for resilience building activities based on the interventions that have been identified for them.
In Gangtok, the project focuses on developing a bio composting plant at a market complex that will promote segregation of waste and decentralized treatment, helping to prevent clogging of drains thereby preventing landslides in the region. It also promotes better disposal of waste thereby positively impacting citizens' health.
In Nainital, the project targets at mainstreaming the role of ecosystem services in Water Supply of Nainital with simultaneous cleaning of 10 related drains to improve water flow. It seeks to study the Sukha Tal Lake that is the source of drinking water for Nainital and develop an ecological sustainability plan for Nainital underlining the importance of catchments and sub catchments in sustaining the water supply and lake.
In Singra, the project focuses on waste management, and aims to use organic waste from households to convert into biogas. It has multifold benefits of managing solid waste, keeping drains clean and ensuring water flow in them and ensuring better health conditions for the citizens.
In Kustia and Mongla, the project is aimed at better drainage in the city. In Kustia, the project will consist of constructing a drain and road in a slum area which regularly gets flooded so as to improve the living standard of the citizens of that area. In Mongla, the project is about improving urban drainage system to manage flood risk by incorporating climate change adaptation measures. It will help to reduce risk of flooding and ensure better health conditions by prevention of water logging and water or vector borne diseases.