City Visits Initiated and Support Garnered under INTERACT-Bio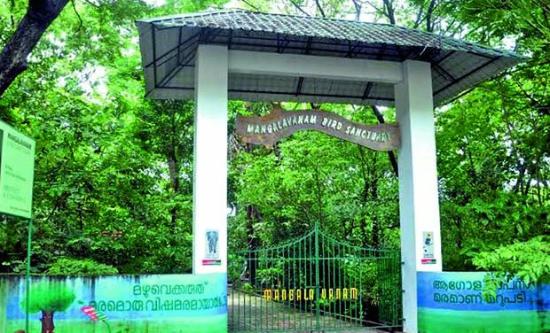 Initiating project activities in the selected cities, visits to the cities of Kochi and Mangaluru were undertaken. A visit was also carried out to Trivandrum for a discussion with the Kerala State Biodiversity Board.
In Kochi, project discussions were carried out with Mrs. Soumini Jain, Mayor, Kochi Municipal Corporation; Mrs. Shiny Mathews, Chairperson, Standing Committee- Town Planning; Dr. Rajan Chedambath, Centre for Heritage, Environment and Development, Kochi Municipal Corporation. The city welcomed the decision of the MoEFCC having chosen Kochi as the model city, understanding that the project is the need of the hour. In addition to extending their full support to the project, the City Corporation also expressed the desire for help from ICLEI South Asia with initiatives like naming of trees, conducting awareness generation activities among students and involving colleges in biodiversity conservation. Discussions were also carried out with Dr Bransdon Corrie, IFS, Director, Kerala Forest Research Institute. While extending support to the project, he emphasized the need to involve the corporate sector and look for synergies between the project and their CSR mandates.
Discussions in Trivandrum were carried out with Dr. Oommen V. Oommen, Chairman, Kerala State Biodiversity Board; Dr. Dinesan Cheruvat, Member Secretary, Kerala State Biodiversity Board; Dr. Babu Ambat, Executive Director, Centre for Environment and Development; Dr. Renjan Mathew Varghese, State Director, WWF-India. The State Biodiversity Board extended their full support to the project and highlighted the fact that rapid urbanization is leading to loss of many ecosystems and the associated services in Kochi. A classic case highlighted by them is that of the Mangalvanam (mangrove forests), which needs immediate attention. Dr. Babu Ambat and Dr Renjan Mathews agreed to extend support to the project and participate in stakeholder consultations.
In Mangaluru, the Commissioner, Mr. Mohammed Nazeer discussed the project in detail and expressed his happiness to be part of the same as a project satellite city.
As part of the next steps, information required for the national, state and city level scoping studies are being collated. In addition, meetings with Karnataka State Biodiversity Board, Corporation of City of Panaji and Goa State Biodiversity Board are being scheduled. A project launch in the city of Kochi, along with a stakeholder workshop on city level scoping is being planned.