Cochin, Coimbatore and Hyderabad among the final 34 cities for EHCC 2014!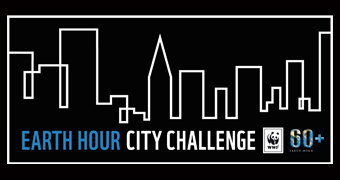 Cochin, Coimbatore and Hyderabad are among the 34 finalists chosen to compete for the Earth Hour City Challenge 2014 crown. These 34 finalists have been chosen from an array of 163 cities from 14 countries worldwide. The cities have reported their GHG inventory including low carbon actions and action plans on carbonn Cities Climate Registry (cCCR), an internationally recognised greenhouse gas emissions reporting platform for local governments, managed by ICLEI. One of these 163 cities will be chosen for the title of Global Earth Hour Capital 2014 and will be honored at Vancouver, Canada on March 27, 2014. Vancouver was awarded the title of Global Earth Hour Capital 2013 for its outstanding holistic and strategic approach. In additional to the overall EHCC winner, an expert jury will review the actions and commitments reported by all cities and will select one National Earth Hour Capital per country – Delhi being the Indian winner in 2013.
These three Indian cities are in the esteemed league of the most sustainable cities worldwide due to their impressive and continuous actions in the field of sustainability.
Hyderabad has been leading India to more sustainable real estate through tax rebates, eco-building guidelines and energy auditing. Hyderabad Municipality is also the first Indian city to create a 'biodiversity' wing – an administrative body to improve local flora and fauna.
Coimbatore, with its long daylight hours and high investment in technology, is well placed to become a true Solar Power City. Solar cookers in schools and plans for a new 5MW solar plant are just one part of the picture: the city has also great community programmes in the field of waste and energy, during which residents are felicitated and acknowledged for any noteworthy work done in relevant fields.
Cochin is already a leading low-emission city compared to the Indian national average, but is still looking for new ways to reduce its CO2 emissions. As home to the first Indian airport with solar-powered operations, as well as a solar-powered crematorium, Cochin is a hub of applied innovation.
In addition to the winners selected by an official jury, all 163 cities will also compete in a public campaign to select the city most deserving of the We Love Cities Award, to be presented in Vancouver. You can also join this global celebration of the most lovable sustainable cities by visiting http://www.welovecities.org/, and voting for your favourite one!
You could also Tweet, Like and Share on Twitter (#WeLoveCities) and Facebook (https://www.facebook.com/Earthhourcitychallenge) and add your voice!
Help Indian cities rise and shine on this esteemed global platform and see whose sustainable actions prove fruitful this year. Vote now for your city and help them win the award for the most popular city.