COP25: Side Event Highlights Success Stories in Climate Action from Indian Cities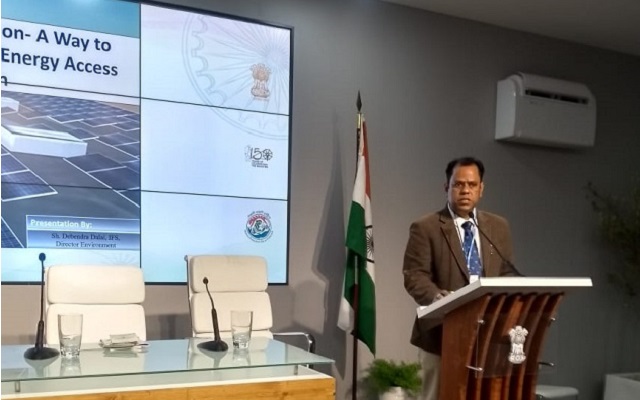 ICLEI South Asia hosted a side event on "Sharing of Best Practices in Urban Development" during the UN Climate conference or COP25 in Madrid in December. The objective of the event was to showcase key successes by Indian cities in combating climate change and to highlight the role of cities as change agents.
Local and regional governments in India are increasingly tackling the climate challenge with a sense of urgency, implementing integrated climate action in the areas of mitigation and adaptation through appropriate policies, partnerships, capacity building and innovative mechanisms to access finance & technology. "Indian cities have begun big and tier cities are working towards climate action," Soumya Chaturvedula, Deputy Director, ICLEI South Asia, said at the event.
Drawing from its experience in implementing urban development projects like Capacity Building for Low Carbon and Climate Resilient City Development (CapaCITIES), ICLEI South Asia highlighted the initiatives taken up by cities in the region that support resilience against the impacts of climate change.
The session also emphasised the need to develop climate-smart cities by sharing best practices, greater collaboration and enhanced networking and partnerships amongst different stakeholders. "It's time countries learnt from ongoing climate initiatives to achieve ambitious and Paris-compliant NDCs by 2020," Yunus Arikan, Head, Global Advocacy & Policy, ICLEI, said.
ICLEI South Asia also presented various ongoing programmes of the Government of India, such as the Smart Cities Mission, the Swachh Bharat Mission, AMRUT scheme and the Housing for All by 2022 Mission, which are all entry points for climate action at the city level that directly and indirectly contribute towards low-carbon and climate-resilient urban development.
Government of India's newly launched initiative, 'ClimateSMART Cities Assessment Framework (CSCAF),' which is a significant step towards facilitating cities in understanding urban climate challenges, was also discussed at the side event.