Dehradun Students Encouraged to Adopt Eco-friendly Commute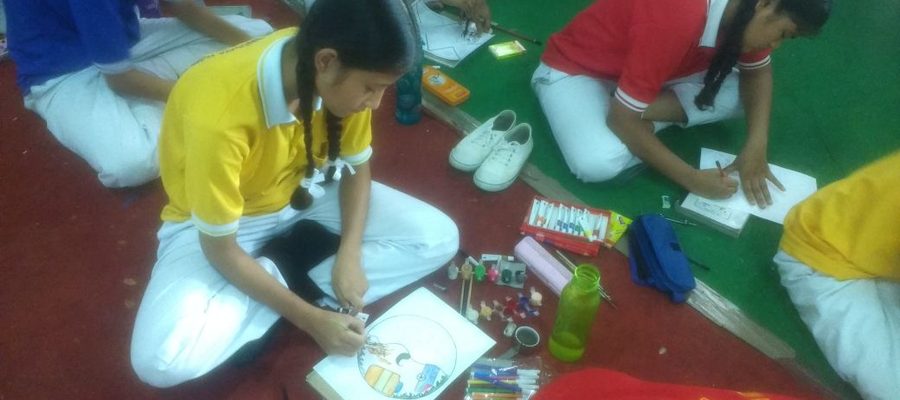 ICLEI South Asia and World Wide Fund (WWF) India, with support from Nagar Nigam Dehradun, organised an interschool drawing competition on the theme "Sustainable Mobility for One Planet" in Dehradun on the 14th of July, 2018. The One Planet City Challenge (OPCC) project funded by the WWF, supported this activity.
The program, conducted at Rajiv Gandhi Navodaya Vidyalaya, witnessed participation from 200 students from different schools. Mr. Vijay Kumar Jogadande, Hon'ble Commissioner of Nagar Nigam Dehradun, along with Dr. R. K Singh, Senior Health Officer of Nagar Nigam Dehradun and Dr. K.N. Dijklwan from Department of School Education, Government of Uttarakhand formally inaugurated the event.
Mr. Jogadande addressed the audience saying that the idea behind conducting this event was to create awareness among the students about sustainable mobility and greener choices of commute.
He informed that due to increase in number of private vehicles over the years, Dehradun city witnessed frequent traffic congestions, but above of all, the vehicles emitting pollutants are affecting the environment.
He also encouraged students to use bicycles or other sustainable mode of transportation for their daily commuting.