Developing Natural Asset Maps for Panaji and Kochi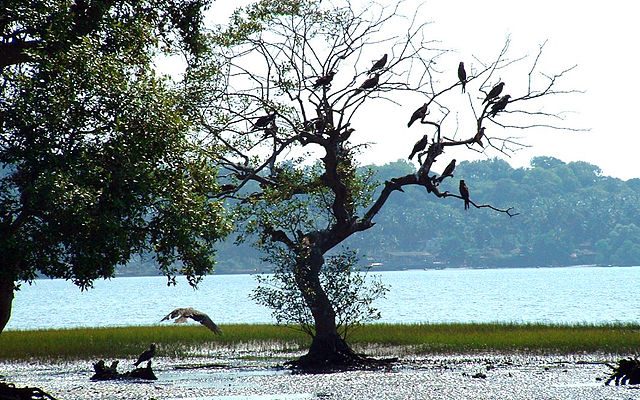 Natural Asset Maps can be used as effective tools in the Natural Resource Management of a region. Natural assets are often referred to as ecological goods and services — the processes by which the environment produces resources that benefit society. By mapping the spectrum of natural resources of a city, decision makers and planners can make more integrated and holistic development decisions.
The Federal Ministry of the Environment, Nature Conservation, Building and Nuclear Safety (BMUB) supported INTERACT-Bio Project which is being implemented in three cities- Kochi, Panaji and Mangaluru aims at mainstreaming biodiversity planning at the national and sub-national level. Natural Asset maps can greatly aid in this process.
A visit was made to Panaji as part of the natural asset mapping of the city to conduct extensive ground truthing. Additionally, discussions were held with the Goa State Biodiversity Board and Goa Foundation to discuss issues related to biodiversity conservation in the state and the existing state biodiversity strategy and action plan.
Natural Asset Maps are being developed for all of the project cities. The maps for Kochi and Panaji have been prepared and the one for Mangaluru has been initiated.