Discussions on the implementation of the New Urban Agenda at WUF9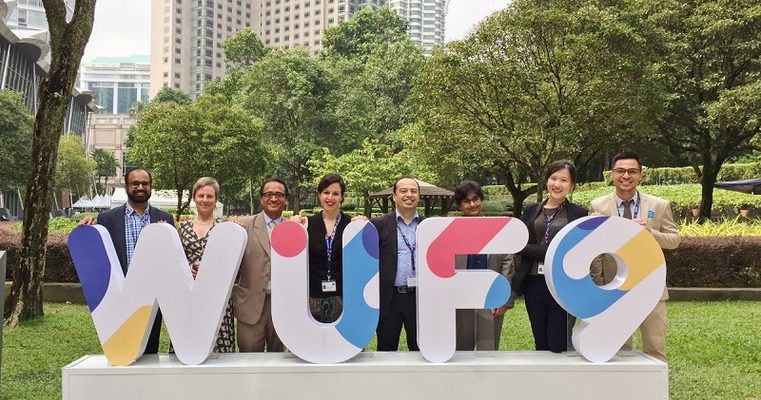 The Ninth Session of the World Urban Forum (WUF9) was the first global event to focus on the implementation of the New Urban Agenda adopted at Habitat III in Quito, Ecuador in October 2016. ICLEI participated in the Forum very actively.
ICLEI's delegation at the WUF9 included 30+ members and 17 staff participated in over 40 events that look at anything from sustainable and resilient city-region food systems to advancing climate resilient and low carbon development in Asian cities.
Throughout these discussions, the ICLEI delegation engaged and collaborated with a diverse range of partners including the Global Covenant of Mayors (GCoM), the Global Task Force of Local and Regional Governments (GTF), the Transformative Urban Mobility Initiative (TUMI), UN-Habitat, SLoCAt, FAO, UNDP and UNICEF.
At the WUF9, ICLEI also launched the Cities and Regions Talanoa Dialogues calendar that will bring local and regional governments around the world into dialogue with their national governments with the aim of strengthening the Nationally Determined Contributions (NDCs) laid out in the Paris Agreement.