Expanding urban mobility knowledge with SOLUTIONS E-learning courses!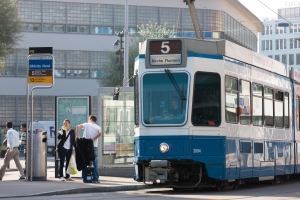 The second round of the SOLUTIONS E-learning courses have been launched and are all set to start in September 2015. The SOLUTIONS courses are intended for professionals working in the field of urban mobility who wish to expand their knowledge and share their experiences with participants from around the world. These free online courses, which are a part of the project activities under SOLUTIONS, are an eco-friendly way of achieving more impressive and effective knowledge for those interested in bringing innovative transport solutions to their own town, city or region.
The six course topics will cover each of the SOLUTIONS Thematic Clusters. Each course will be moderated by the respective cluster leader, a global expert in their field.
Sustainable Public Transport
Cycling Infrastructure
City Logistics
Sustainable Urban Mobility Plans
Network and Mobility Management
Clean Vehicles
Courses will be offered starting on 7 September 2015, starting every second Monday until 18 December 2015. Each course will run for four weeks, taking 2-4 hours over the four weeks. Each course is designed to include tailored tasks and interactions with experts and other participants. The courses and the discussion forum will be in English, therefore a minimum knowledge is required.
Registration will open soon. Save your spot and pre-register by contacting Ms. Kristin Tovaas at k.tovaas@ specifying which E-learning course you would like to attend. rupprecht-consult.eu
Information on the course schedule can be found here.