Meet ICLEI's new sustainability champions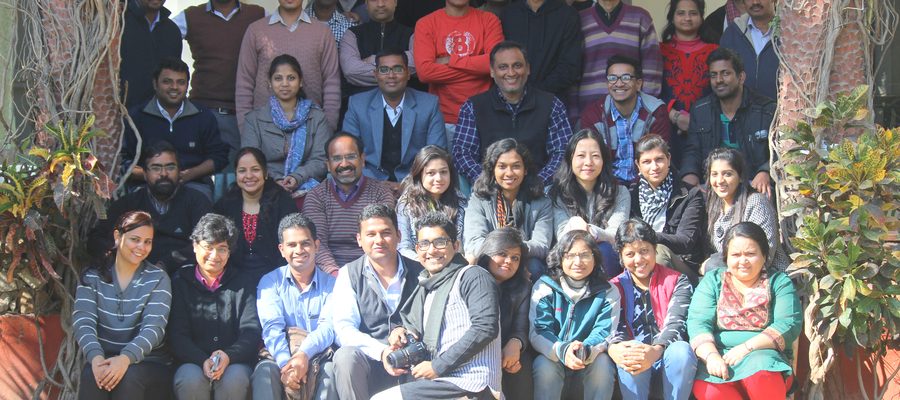 If you dream of a sustainable, resilient and better world and wish to contribute to the cause, ICLEI could be the place for you. Meet our colleagues who have joined us in the past few months and bring with them a pool of talent and experience. We welcome them and wish them good luck in their journey!
Mehvish Kidwai
Communication Officer
Mehvish joined ICLEI in November 2015. She holds a Bachelor's degree in advertising and is a post graduate in journalism from Jamia Millia Islamia, New Delhi.
She has worked as a trainee with Times of India for their education blog and served as a programing editor for 92.7 Big FM. Mehvish loves to make documentaries and is associated with networks that deal with women-centric issues.
She is also working as Resilient Cities Asia Pacific Congress Officer.
Rithika Fernandes
Senior Project Officer
Rithika holds a master's degree in conservation biology and a post graduate diploma in research methodology, specialising in natural resource management from James Cook University, Townsville Australia. Her minor project looked at the "Role of top predators in stabilising populations of macropods and contributing to better economic management of sheep stations".
After working for two years in management sector in Australia, Rithika joined research organisation SaciWATERs where she worked on projects dealing with capacity building in IWRM and water quality.
At ICLEI, she works with the sustainability team on ACCCRN portfolio and Misereor project.
Ruchita Bansal
Manager, Urban (Built Environment, Mobility and Planning)
Ruchita joined ICLEI in October 2015. She is an architect and holds a master degree in environmental planning from CEPT University, Ahmedabad. She has over 8 years of experience in urban planning, transport research and various aspects of policy making.
Before joining ICLEI, Ruchita worked with Centre for Science and Environment for 5 years. There, she was engaged in policy advocacy on promoting sustainable transportation modes, organizing city workshops and conferences and preparing modules for capacity building workshops. "Right to Walk" and "Road Safety Campaign" were among her major work areas.
Besides, she has also been a regular contributor for Down to Earth magazine, a leading science and environment fortnightly in India.
At ICLEI, she is responsible for providing advocacy and technical advisory on smart urban mobility and built environment support to Indian cities under the Smart City Mission. The project aims at building city authorities and stakeholder capacity to develop smart built environment action plans that can feed into ongoing efforts of smart city programme.
Vani Manocha
Manager – Communications
Nearly six years of her work experience in media and communication includes stints at The Times of India and Down To Earth (Centre for Science and Environment). At both these organisations, she has worked intensively with the web teams. At Down To Earth, Vani also contributed writings for the magazine and annual books (State of India Environment Report 2015 & 2016).
Besides, she is also a trained teacher. She just graduated as a LEAD India Fellow, Cohort 17 where she attended intensive trainings on climate change and related themes, travelling across India to work on region-specific challenges.
Vani has joined ICLEI as communication manager and she looks forward to a great learning experience working with planners, engineers and sustainability enthusiasts here.
Shiva Narayana Komaravelly
Transport planner
I am a civil engineer and hold masters in transport planning from School of Planning and Architecture, New Delhi. I have worked at Lea Associates South Asia for four months on road asset management systems project while being posted at Dehradun,Uttharkhand and Guwahati, Assam.
I shall be working at ICLEI's Hyderabad office as a transport planner. I will be primarily working on smart cities project, focusing on smart mobility and built environment, with Ashishrao Ghorpade and Ruchita Bansal.
Ruth Kipgen
Resilient Cities Congress Officer
Ruth joined ICLEI in 2015 as Resilient Cities Congress Officer. She has done her Masters in Environment Management from Forest Research Institute, University Dehradun and Bachelors in Botany from Miranda House, Delhi University.
During her Masters, she interned with the Division of Ecological and Earth Sciences, UNESCO, New Delhi where she worked on "Global Change in Mountain Biosphere Reserves – a case study, Nanda Devi Biosphere Reserve."
Ruth has worked with WSDS initiative (Weaker Section Development Society) of Institute of Innovative Technology Transfer and Environment, Manipur.