Happy Cities Summit Calls for 'Blue-Green Cities'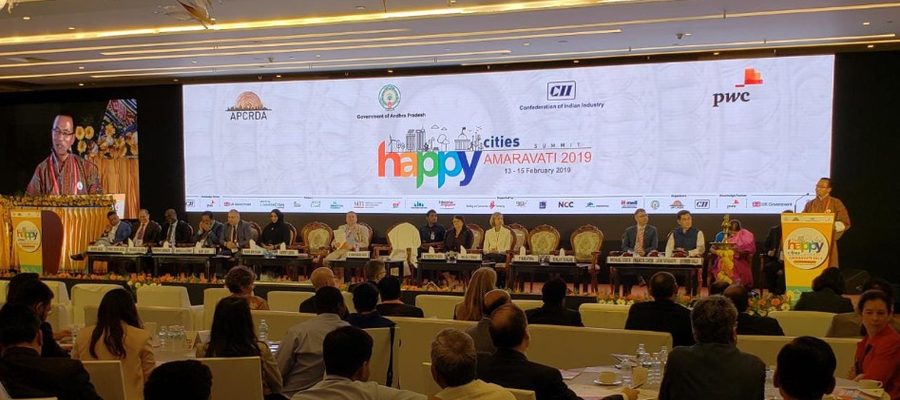 ICLEI South Asia and the Andhra Pradesh Capital Region Development Authority jointly organised the second Happy Cities Summit in Vijayawada, Andhra Pradesh, from 13th to 15th February 2019.
Emani Kumar, Deputy Secretary-General, ICLEI, moderated a session on nature-based solutions at the summit, focusing on the need to develop cities with blue-green infrastructure and not just concrete structures.
The session discussed the efforts and initiatives being implemented in various cities and city-regions on mainstreaming nature-based solutions to build urban resilience, thereby promoting the development of happy cities.
The meeting also showcased ICLEI's Cities with Nature initiative.
Speaking on the occasion, Kinlay Dorjee, Mayor, Thimphu, said governments should focus on gross happiness index as a key development indicator, and appreciated the fact that Andhra Pradesh led the happiness score in India.
Thushara Sanjeewa, Mayor, Kurunegala City Council, Sri Lanka, expressed his pleasure on being part of a global event like the Happy Cities Summit, and said that he was keen to imbibe the learnings to build happy cities in Sri Lanka.
With several participants coming from across the globe, the sessions and workshops at the summit were highly interactive.