IAdapt Pilot Projects to Showcase Water Management Approaches in Solapur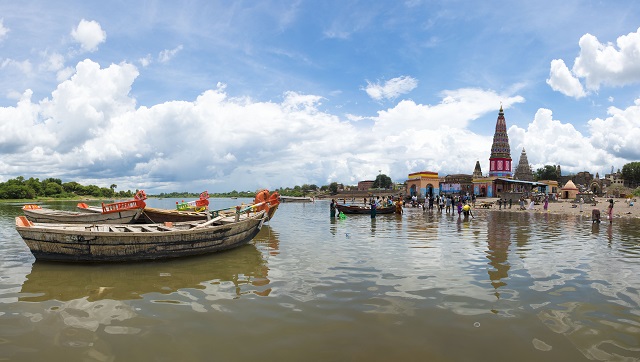 Two pilot project interventions have been identified for Solapur district under the Integrated Rural Urban Water Management for Climate Based Adaptations in Indian Cities project, supported by the IDRC. A rainwater harvesting pilot will be implemented in Solapur city, and a constructed wetland for wastewater treatment pilot will be implemented in Tale Hipparga village.
The decisions followed discussions with the commissioner of the Solapur Municipal Corporation, and the sarpanch, gram sevak and community leaders of Tale Hipparga village to select potential pilot interventions to be implemented in the Ekrukh micro-catchment.
Both the pilot interventions will showcase integrated water management approaches that will improve the quality and quantity of water resources within the micro-catchment. A meeting was also held with the irrigation department to provide updates on the project activities, especially the pilot interventions identified for the rural and urban areas.
The Tale Hipparga pilot project site received a 'no-objection letter' from the village panchayat — signed by the sarpanch and the gram sevak — on the 16th of August 2019. The tender process has been initiated to start the implementation work. The sampling, analysis and construction work will begin after the contract is assigned to implement the pilot work.