ICLEI South Asia contributes to improving municipal SWM in India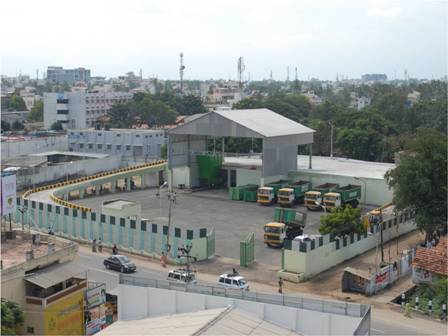 ICLEI South Asia, in a role as national expert, is currently supporting the Ministry of Urban Development (MoUD) and the Deutsche Gesellschaft für Internationale Zusammenarbeit (GIZ) GmbH in revising the existing CPHEEO (Central Public Health and Environmental Engineering Organisation) manual on municipal Solid Waste Management (SWM).
The revision is part of GIZ Indo-German Environment Partnership (IGEP) Program and fits into the MoUD's goal to strengthen the environmental components of the Indian urban sector, especially in the field of SWM. The update of the manual will reflect the rapidly evolving developments in the sector, capturing especially the concepts of sustainable solid waste management and the most recent technologies. The revised version will better support political decision-makers, administrative staff, supervisors and service providers in implementing an integrated municipal solid waste management system throughout the country.
The manual will also include aspects of financial sustainability, public private partnerships, institutional strengthening and requisite policy interventions to appropriately address recent developments. It will primarily focus on residential solid waste management, with specific guidance on management of special waste streams like slaughterhouse waste, construction and demolition waste, biomedical waste, e-waste and hazardous household waste.
ICLEI South Asia is contributing to the various sections of the manual and conducting meetings of the expert committee and working groups. Three working groups meetings have already taken place since the beginning of the year, considerably advancing the revision of the manual. In the second expert committee meeting, scheduled for 2-3 September, the expert the technological aspects of the document will be discussed; the finalization of the manual is planned by the end of the year.