ICLEI South Asia Participates in Discussion on Waste Management in Mumbai, organised by Consulate General of Switzerland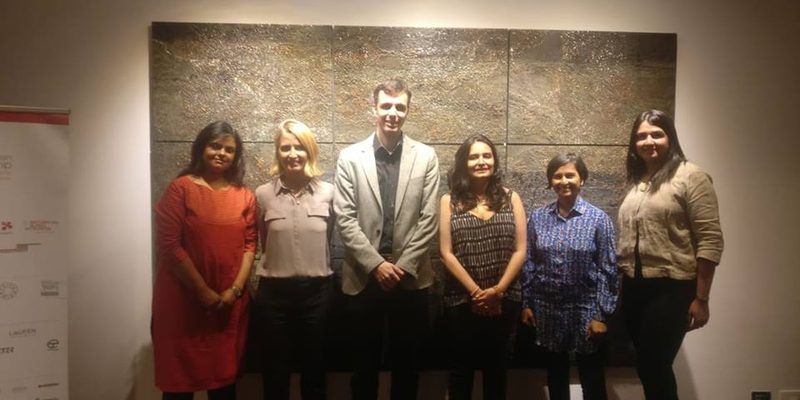 On the occasion of "70 Years of Swiss Indian Friendship", a panel discussion on 'Waste: A Problem or a Resource?' was hosted by the Consulate General of Switzerland and TARQ in Mumbai on the 13th of July, 2018.

Ms. Deepali Sinha Khetriwal, Managing Director, Sofies and Ms. Ritu Thakur, Manager, ICLEI South Asia shared their experiences while Mr. Andrin Fink, Swiss Agency for Development and Cooperation (SDC) moderated the session.

Ms. Thakur presented various solid waste management initiatives that are being implemented by four Indian cities namely Rajkot, Coimbatore, Siliguri and Udaipur with support from the SDC funded CapaCITIES project.

The discussion revolved around the challenges of managing plastic waste and electronic waste and solid waste in general. Potential solutions for effective waste management in India, keeping in mind the circular economy framework, were discussed. The urgent need to promote suitable measures for waste minimisation at source with adoption of 3Rs (comprising Reduce, Reuse and Recycle) and proper systems of segregation was highlighted.
It was discussed that extensive and sustained awareness generation programmes, community sensitisation and engagement, effective implementation of Extended Producer Responsibility (EPR) initiatives, availability of alternatives (for plastic bags etc.) at nominal costs and change in people's mindsets are some of the determining factors in ensuring a successful waste management system.
An exhibition, "WASTE LAND", curated by Ms. Birgid Uccia, displayed works created entirely from waste material by Indian artists.