ICLEI South Asia partners with CDKN in new initiative to match climate knowledge to developing country needs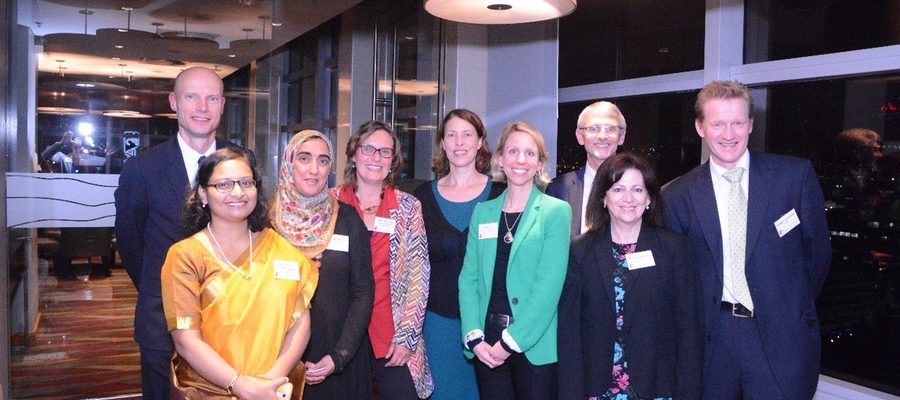 ICLEI South Asia is one of the four supporting partners in Climate and Development Knowledge Network's (CDKN) new phase that was launched on the 21st of June, 2018 in Cape Town, South Africa.

In this initiative, CDKN will focus on providing developing countries with enhanced knowledge resources to support ambitious climate action, as well as boost climate leadership and learning on climate compatible development.
The event was inaugurated by Henk Ovink, Special Envoy for International Water Affairs for the Kingdom of the Netherlands and Pamela Moore, Chargé d'Affaires of the High Commission of Canada to South Africa.
Speaking at the launch event, the Mr. Ovnik said: "The Dutch development policy for the first time focuses on the interconnectedness of climate change and root causes of poverty, political instability, conflict and migration. The knowledge and experience of CDKN to support complex policy realities, to work in partnership with governmental and non-governmental stakeholders, and to connect human development ambitions and environmental sustainability is a very valuable asset in this strategy."
"ICLEI South Asia is very happy to be part of the Southern led consortium. Cities in the region are doing a lot of work on climate change, but there is still a demand for technical resources that can be upscaled and relicated by them. And we hope this CDKN phase will help provide such resources for cities of our region," said Ms. Bedoshruti Sadhukhan from ICLEI South Asia.
The initiative will focus initially on the Andean countries of Latin America, parts of Africa and South Asia – with the possibility for collaboration with other countries to join its wider learning and exchange activities.
"Climate change is a shared global challenge and Canada is committed to working together with partners around the world on climate action. Canada is pleased that a refreshed Climate and Development Knowledge Network is being launched. We are excited to be part of this global partnership for large-scale change that enables vulnerable communities adapt to climate change, mitigate its impacts, and transition to a low-carbon economy", said Ms. Moore.
From 2018, CDKN is managed by a new alliance led by non-profit organisation SouthSouthNorth, working with Fundación Futuro Latinoamericano, ICLEI South Asia, and the Overseas Development Institute (ODI).