ICLEI South Asia signs MoU with 3 cities under the PROMISE project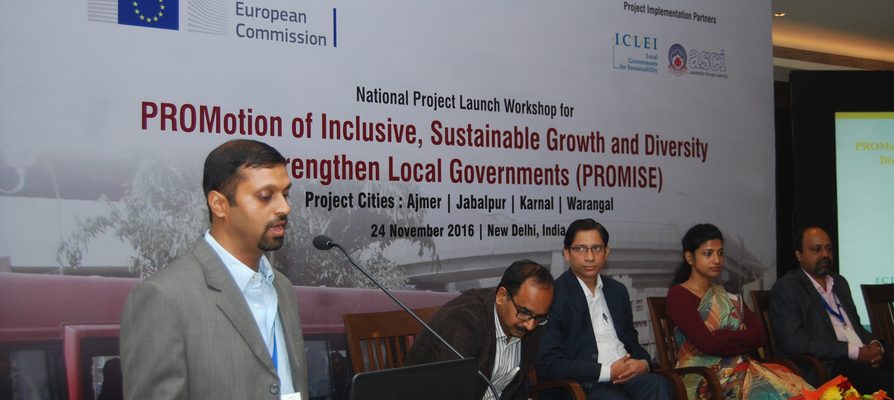 ICLEI South Asia has signed the Memoranda of Understanding (MoUs) with the local governments in the city of Karnal, Warangal and Jabalpur under the project "Promotion of Inclusive, Sustainable Growth and Diversity to Strengthen Local Governments (PROMISE to strengthen Local Governments). The project aims to build and improve the capacities at the local level in order to support the local authorities.
The proposed PROMISE tool under the project will help to strengthen the engagement, managerial and technical capacities of Urban Local Bodies (ULBs) to partner and jointly implement and/or evaluate outcome based projects in the city.
Several meetings have been held with prominent stakeholders in all the four project cities (including Ajmer) to understand the issues related to priority sector and to discuss the next steps for the cities. Based on the consultations with administrative head, elected representatives, technical staff, city visits and primary analysis, the pilot areas and the following priority sectors have been identified for project cities:
o Solid Waste Management for Ajmer
o Inclusive Sustainable Mobility for Karnal,
o Sewerage and Drainage for Jabalpur
o Green and Open space for Warangal
ICLEI South Asia is implementing the project in four cities in partnership with Administrative staff college of India, (ASCI) with support from European Union.