ICLEI's PROMISE to strengthen capacities of four cities in India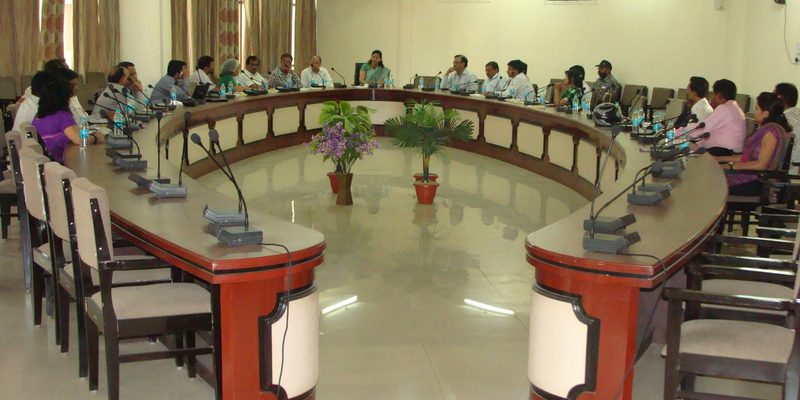 ICLEI Local Governments for Sustainability South Asia has selected four city governments whose capacities would be strengthened under Promotion of Inclusive, Sustainable Growth and Diversity to Strengthen Local Governments (PROMISE) project. The project that is supported by the European Union aims to build capacities on integrated, participatory, inclusive and sustainable development, and efficient resources mobilisation and utilisation. The support would further lead to enhanced service delivery, increased community participation and promotion of diversity in the urban system.
As a process, an Expression of Interest (EoI) was invited from 18 cities (that are a part of existing National Urban Development Programmes) across six states: Rajasthan, Haryana, Telangana, Madhya Pradesh, Andhra Pradesh and Himachal Pradesh. While eleven cities from these states had showed interest to participate, Ajmer from Rajasthan, Warangal from Telangana, Jabalpur from Madhya Pradesh and Karnal from Haryana were selected after evaluation of their EoIs.
To evaluate the response, a well-defined framework was used, consisting parameters across various aspects of the city — demographics, administrative setup/local governance , capacity of ULB , status of 1st generation reforms, support committed by city towards the project.
Way forward
The next 32 months will witness the project team; ICLEI South Asia in association with Administrative Staff College of India (ASCI) being advised by national experts, in consultation with national and state government assisting the above selected cities to develop their capacity to plan, conduct, manage and evaluate projects in an inclusive and participatory manner. The process will help cities to adopt well-defined criteria for project evaluation and implementation through a participatory process that will help them better leverage the opportunities available under national programmes such Smart City Mission , AMRUT , HRIDAY , Housing for all and Swachh Bharat Mission.