Korean Experts Study Himachal's Waste Management Issues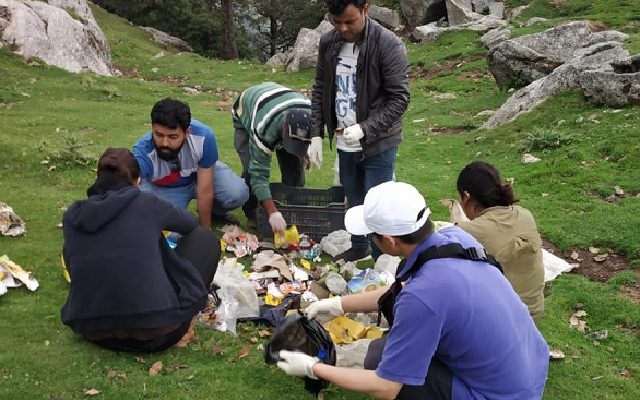 An ICLEI South Asia team along with experts of the Korean Environmental Corporation (KECO) and the University of Seoul visited the Kullu-Manali-Solang and Dharamshala-Triund regions of Himachal Pradesh recently.
The visit to the Himachal Pradesh regions was conducted under the aegis of the "Supporting the Development of Sustainable Solid Waste Management Strategies for the Mountainous Regions of Pakistan, India and Nepal" project.
The primary objective of the visit was to gather information on current waste management in these cities and to understand the associated challenges and issues, especially in relation to tourist inflow and physical aspects such as climate and terrain and identify the major hot spots of waste management challenges.
The ICLEI South Asia team, supported by municipalities and the Department of Environment, Science and Technology, Himachal Pradesh, conducted a focus group discussion with the tourism department, the district forest officer, gram panchayats and the District Rural Development Authority.
Dr. Dong Lee, PhD, Professor, Department of Environmental Engineering, the University of Seoul, shared his experience in solid waste management with the stakeholders. Interviews were conducted with households and tourists to understand the solid waste management situation in each of the study areas.
The teams from KECO, the University of Seoul and ICLEI South Asia visited the dumping sites and tourist hotspots, including the Triund and Solang valleys where a waste composition survey was conducted.
The outcomes of this study visit would feed into a larger report on the waste management challenges faced by the Himalayan cities and suggest interventions to address these challenges.