Launching the ACCCRN project in Northeast India through Shillong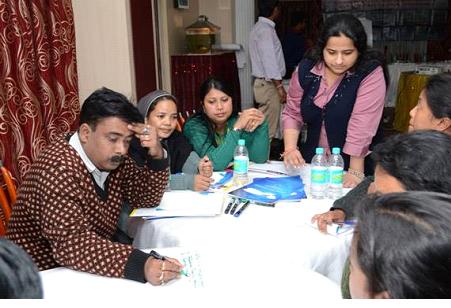 Shillong is one the main project cities under the Rockefeller Foundation funded ACCCRN (Asian Cities Climate Change Resilience Network) project of ICLEI South Asia where the ICLEI ACCCRN Process, a toolkit developed by ICLEI South Asia, is being applied to help the city develop a Climate Change Resilience Strategy.
A launching workshop and the first stakeholder consultation workshop under the project were organised on 4 March 2014 in Shillong. The aim of the consultation workshop was to introduce the stakeholders to the project, share the findings of implementation of the first part of the toolkit and to introduce the stakeholders to the second part of the toolkit. This workshop was attended by members of the Core Team and Stakeholder Committee formed under the Project (i.e., officers from key government agencies/ institutions and local NGOs).
The workshop was interactive and participants actively participated in assessing climate exposure (projections and scenarios) and fragile urban systems. The stakeholders worked in groups and identified the areas/sectors that face the highest risk in the context of climate change. These sectors were transportation, water supply, solid waste management and urban forest catchment and degradation.
During the next visits to the city, workshops will be organised through shared learning dialogues to map the vulnerabilities of the city, assess the adaptive capacity of the urban systems and the affected actors.
Further information on ACCCRN's South Asian activities can be found at:
http://southasia.iclei.org/our-goals/resilient-city/asian-cities-climate-change-resilience-network-acccrn/