Making disaster planning a possibility for slums in South and Southeast Asia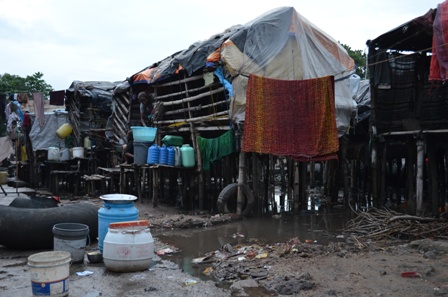 ICLEI south Asia will play the role of an international partner, along with few other organisations, for the "Crowdsourcing Community Resilience in Urban Slums" project which is one of the 17 projects selected in the first stage of the bigger Global Resilience Partnership. The Partnership, convened by The Rockefeller Foundation, USAID, and Sida aims to help millions in Africa and Asia build more resilient futures.
An essential feature of the Resilience Partnership is a multi-phase resilience design challenge, focused on bringing together people and organizations from across sectors to collaborate on bold and innovative solutions to the toughest resilience challenges in the three focus regions: the Horn of Africa, the Sahel, and South and Southeast Asia. Multi-sectoral teams will collectively research and diagnose problems, and develop locally driven, high-impact solutions that can build resilience at scale.
Already producing numerous challenges to governance, the dense and informal characteristics of urban slums make disaster planning a serious challenge. The key resilience innovation for the entire team of the "Crowdsourcing Community Resilience in Urban Slums" is improving access to information, in the South and Southeast Asian region, that will help communities respond to disasters and build resilience. A solution statement has been submitted by the team in July.
The team plans to leverage the lead organisation, American Red Cross', involvement in the Missing Maps project to help crowdsource information on the infrastructure that already exists in communities and where communities are vulnerable. By crowdsourcing information via mobile technology, members of a community can work with NGOs and other responders immediately during disasters, without having to wait to gather data, assess resources available and understand the local community. And by encouraging local agents in combating these problems, those who know the ins and outs of their communities, solutions will be more inclusive, adaptive, self-organizing and effective.
Together, the Global Resilience Partnership, aims at:
Identifying critical capacity gaps
Catalyzing alliances across all sectors
Enabling regional and global learning
Advancing data-driven analytics and measurements
Designing flexible financial mechanisms, such as micro-finance and risk insurance
Find more information about the GRP and its numerous teams here.