Mapping and Documenting Tree Diversity of Subhash Bose Park in Kochi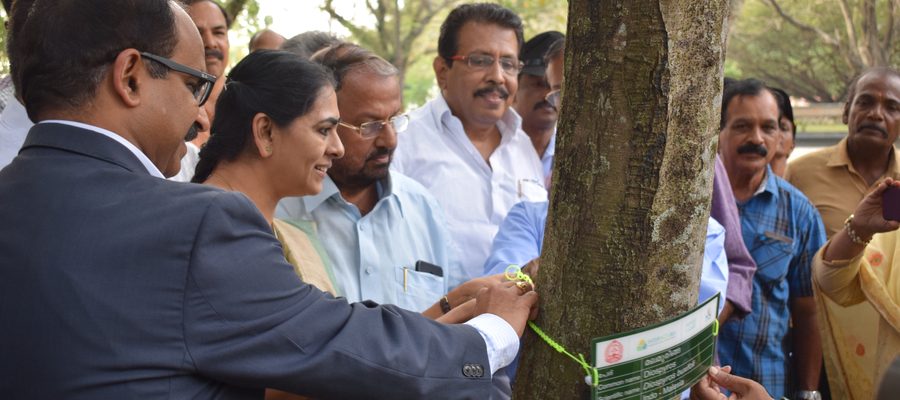 As part of the ongoing BMU supported INTERACT Bio project, a pictorial handbook of the trees of Subhash Bose Park has been developed.
This handbook aims at communicating the significance of biodiversity to the citizens of Kochi.
The handbook also consists of tree distribution maps of the Park. It was released on the 3rd of February at a function held at the Park in presence of Smt Soumini Jain, Mayor, Kochi Municipal Corporation; several standing committee chairpersons, Retired Justice Sukumaran.
The trees of the Park have also been labelled. This initiative was also kick started by Smt Soumini Jain, Retired Justice Sukumaran and Mr. Emani Kumar, Executive Director, ICLEI South Asia.
Both the initiatives have been very well received and the event saw active participation from the citizens as well.