Nagpur Announces Deep Dive Commitment with Building Efficiency Accelerator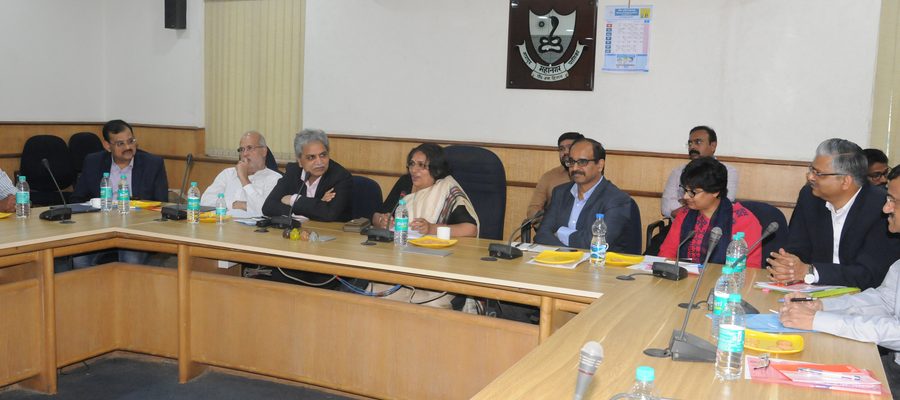 Nagpur, India is the latest city to be selected for a deep dive partnership with the Building Efficiency Accelerator (BEA), a public-private collaboration that accelerates local government implementation of building efficiency policies and programs. As a deep dive partner, Nagpur will benefit from enhanced technical support with the goal of reaching an ambitious 10 percent energy reduction target by 2021. ICLEI South Asia will work with Nagpur city as a technical advisor to implement activities with the support of World Resources Institute.
In this regard, a kick-off workshop for the phase II of BEA project was held in Nagpur on the 8th of February, 2019.
Speaking at the event, Ms. Nanda Jhichkar, Mayor of Nagpur said: "To make energy efficiency and sustainability initiatives successful in the city we need awareness and active engagement of the citizens. Implementation of these initiatives requires support from all the stakeholders".
Currently home to nearly 2.5 million people, Nagpur is on track to be one of the fastest-growing cities in the world by 2035, which will dramatically increase its demand for energy and construction of new buildings. Building efficiency policies will be critical to this – better policies can result in 25-50 percent reductions in energy demand from both new and existing buildings, saving money and reducing pollution.
"Nagpur city is witnessing tremendous growth in building stock (residential and commercial) which in turn is expected to drive up the demand for electricity. Therefore, effective planning from the very first step of development can ensure large amount of energy savings at are low cost," said Mr. Abhijit Bangar, Municipal Commissioner of Nagpur.
Nagpur is one of four new cities to be selected as BEA deep dives this year, joining three continuing deep dives, resulting in direct support to cities in six countries in 2019. The BEA, part of the UN Sustainable Energy for All (SEforAll) campaign, works with subnational governments and global and local private and civil society partners to implement policies and programs to improve buildings. In its first two years, the BEA reached 253 cities with its resources and obtained 47 commitments on building efficiency action from 32 cities in 17 countries.
Learn more at www.buildingefficiencyaccelerator.org.