Meet Anandhan Subramaniyam: a sustainability champion at ICLEI South Asia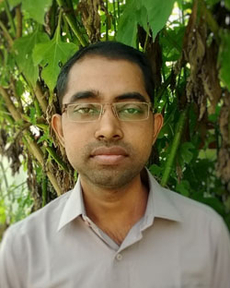 In a conversation, Anandhan Subramaiyam, senior project officer at ICLEI South Asia, shares his perspective on his journey and the organisation's initiatives in energy sector. Edited excerpts:
Please tell us about your journey in the organisation, the projects you have been associated with and the skills that have helped you pave your path.
I am associated with ICLEI South Asia for more than four years now. It has been an enriching experience to work in ICLEI South Asia. It provided me an opportunity to work in a variety of projects, including Promoting Low Emission Urban Development Strategies in Emerging Economy Countries (Urban LEDS), Solar Cities, contributing to the development of ICLEI's Harmonized Emission Analysis Tool (HEAT) plus, Asia Low Emission Development Strategies (LEDS) Partnership, South-South cooperation between cities in India, Indonesia and South Africa, and so on. I was able to use my technical skills in the variety of projects that I handled; through interaction with multiple stakeholders from India and other project countries, I also acquired knowledge on functioning of city government, nitty-gritty of the government system and people management skills.
"Energy" is your key area of work. How do you think ICLEI South Asia is helping cities manage energy better through its projects and work?
Through long association with cities, ICLEI Local Governments for sustainability has an understanding of what cities' expectations are and how they perceive issues, especially on climate change. Through its vast experience over the years, this association of local governments has acquired knowledge in speaking to people in their language for driving home the point. This, I believe, is very crucial for the success of any project/concept in cities. ICLEI has showcased the benefits of energy efficiency and renewable energy through implementation of pilot projects in several cities. In any project implementation, ICLEI involves all stakeholders of a city (administration head to grass root worker) and brings them into the process to transfer knowledge and stress the importance of climate change for long-term sustenance and scaling up. ICLEI also has brought in knowledge sharing between Indian Cities and Cities from other Countries to learn best practices, capacity building, etc. All these efforts have brought in positive changes in the way people see aspects of energy and climate change.
Please give two examples how common man can contribute to the agenda of sustainability through better understanding of "energy".
As the saying goes, "Be the change that you wish to see in the world", the efforts towards sustainability has to start from individuals. As a responsible citizen of the mother Earth, we all should be conscious in spending the energy. Use the electrical appliances sensibly – use energy efficient appliances and that too only when it is required.
Travel only when we need to; use public transport, car pooling as much possible; and try to walk down wherever possible. Put together, all these little measures will have a greater impact.
Energy consumption does not come only from using transportation and electricity; every product we use consumes considerable amount of energy. We should therefore be conscious in purchasing any goods/products; not buy them just because we can afford to. For sure, if every citizen on the Earth destines to indulge into culture of consumerism, the Earth will not have enough resources to sustain.