Meet Sasi Madambi: ICLEI employee who has championed the art of multi-tasking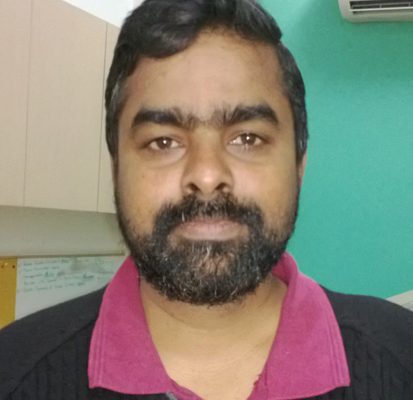 Mr Madambi has spent four years at ICLEI and internalised the processes involved in ICLEI South Asia's work. Not only does he handle multiple tasks at the organisation, he also tries his best to help out his colleagues.
It has been more than four years since you have been working with ICLEI. Could you give a brief overview of your journey with the organisation?
I joined ICLEI South Asia in February 2012. Most commonly, employees take time to settle in the new organisation, but in my case I started working from day one itself as some of my known colleagues were already working with ICLEI and already knew my capabilities and skills which helped me internalise my job roles and responsibilities more efficiently.
Although my main strength is layout and designing of publications and print materials, I also handle the day-to-day office administration and ICLEI membership forum and help ICLEI team in organising conferences and events.
At ICLEI, you have been performing multiple roles for years now. Please explain how the title of a multitasker fits in your role?
According to me, the title of a multitasker does not suit me, but yes, if someone is willing to take additional responsibilities depending upon the necessity and situation, then one can surely be called a multitasker. For me, time management is very important because the work I do for the organisation is mainly related to administration and designing. Sometimes it is little tough to handle the pressure when many tasks are to be finished to meet the fast-approaching deadlines. That is the time when I take it as a challenge and divide my time according to priorities to perform all the assigned tasks within the time limits.

What makes ICLEI South Asia a good place to work at? How do you think it is different from other organisations?
ICLEI being a global network of cities, has offices in all the continents and I have got a chance to work in dynamic and multi-cultural environment. ICLEI South Asia also gives the freedom to explore and learn new skills. For example, – I have learned creating an e-newsletter despite not having any prior knowledge of HTML.
I also feel that it is my enthusiasm for the work that is being done by ICLEI to achieve and promote sustainable cities that drives me to give my best in whatever I take up. The support and opportunities that I have got from the organisation has inspired me to take up the tasks as a challenge and bring out the best in me.