Micro-catchment delineation and socio-environmental assessment in Solapur and Vijayawada catchments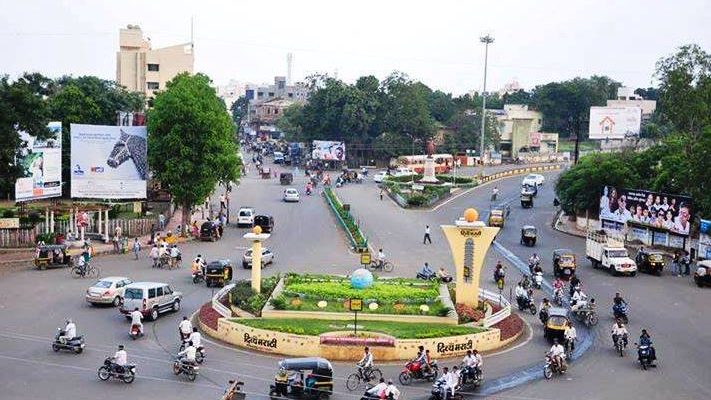 Under the International Development and Research Centre, Canada supported IAdapt Project, ICLEI South Asia along with its consortium partners, has delineated the micro-catchments in the catchment areas of Solapur and Vijayawada city.
These micro-catchments will be assessed to select the one in each city, where the project activities will be carried out.
Micro-catchment delineation was carried out considering topography, water resource maps and hydrological maps of the region. With the help of these critical micro-catchments around each city were delineated. A total of eight micro-catchments around Vijayawada and four micro-catchments around Solapur have been delineated.
In order to select one from these micro- catchment maps for each of the two cities, where the project will be implemented, a three pronged approach has been developed, with group discussions with local communities to collect socio-enviro-economic information of the micro-catchments, quadrat sampling in the villages falling in the micro-catchments to assess the floral diversity, as well as interviews with relevant officials of the rural and urban administration to assess the catchment areas that should be focused on for socio-ecological importance based on the interest and awareness of the officials.
ICLEI South Asia and Athena Infonomics have conducted Focus Group Discussions (FGDs) in Solapur and Vijayawada.
Seven FGDs were conducted in Solapur covering six villages, while in Vijayawada, 12 FGDs were conducted, with five in rural areas and seven in urban areas. The FGDs covered all the micro-catchments identified for each city.
The FGDs helped to assess the socio-economic status of the micro-catchments.
During the group discussions, villagers were encouraged to share information regarding the demography of the village, land tenure and land use patterns in the village, economic activities, income and livelihood, dependence on local water resources, community perceptions of climate change, traditional ecological knowledge among others, as well as general understanding of the water resources and its importance.
Information was also collected on the basic services of water supply, waste water and sanitation.
The floral diversity assessment was conducted through the technique of quadrat sampling. Quadrats of 10 X 10m were studied for trees, 5m X 5m for shrubs and 1m X 1m for herbs.
In Vijayawada, in each micro-catchment, five such quadrats were laid. In Solapur, 40 quadrats were laid in two micro-catchments, 30 quadrats in the third and 10 quadrats in the fourth micro-catchment.
The data thus collected was used to assess the species diversity index and richness in each micro-catchment.
All this information will be used to assess the micro-catchments and select one in each city that will be used as the project site in both the cities.