Recognition for AdoptIUWM city on India's Republic Day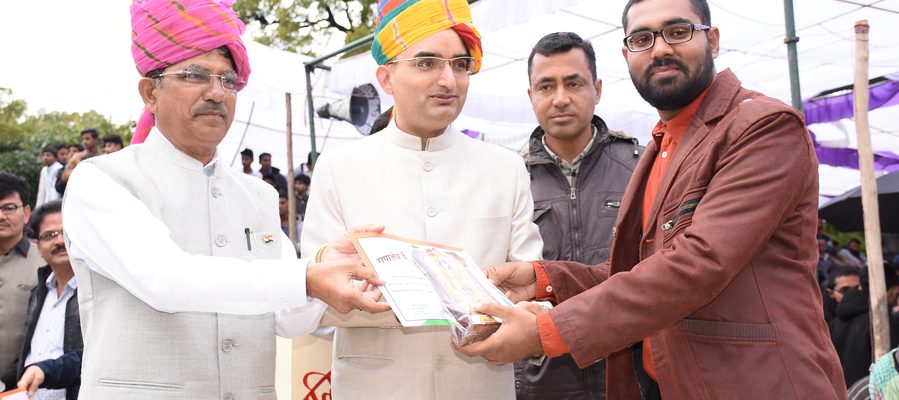 ICLEI Local Governments for Sustainability South Asia has recently been recognised for its efforts in integrated urban water management in Rajasthan.
On January 26, 2017, Sub Divisional Magistrate Kishangarh and Chairman of Kishangarh Municipal Council awarded Rahul Rathi (Senior Project Officer, ICLEI South Asia) for successful implementation of door-to-door collection of waste in two wards, under European Commission funded Adopt IUWM Project. The project is also linked to Swachh Bharat Mission. In this pilot Project, around 450 residential and 150 commercial units are being covered in two wards of the city and segregation at source has been achieved. The segregated wet waste is now being used for vermi-composting and recyclables are being sold to buyers, leading to revenue generation for the project. Also, 90 per cent of user fee is being collected in these wards for waste collection under the pilot project.