Rockefeller Foundation Opens 100 Resilient Cities Centennial Challenge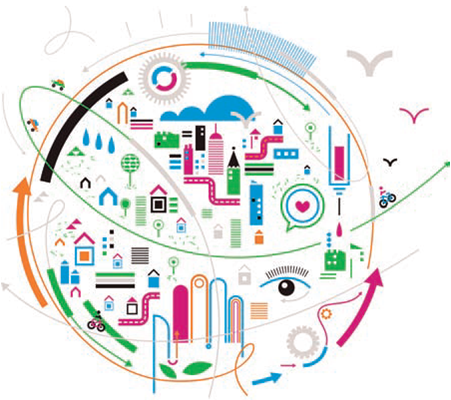 Announced in May, the Challenge is part of the Rockefeller Foundation's $100 million commitment to building urban resilience in cities around the world. Over the next three years, the Foundation will select 100 cities to become a part of a 100 Resilient Cities Network, and provide them with access to the technical expertise and resources needed to create and implement resilience strategies on a city-wide scale.
"With 75 percent of people expected to live in cities by 2050, it is more important than ever that these urban centers are able to withstand shocks and stresses – natural, climate-driven and man-made – and bounce back more quickly" said Rockefeller Foundation President Judith Rodin. "The Rockefeller Foundation has been on the front lines of urban resilience for nearly a decade, and we look forward to applying our expertise and investment to help more cities weather and emerge stronger from the challenges of our 21st century world."
Cities will be judged on a range of criteria, including how well they will address the specific needs of poor or vulnerable people inside their municipality. Selected cities will receive:
Support to create a resilience plan, along with the tools, technical support, and resources for implementation.
Membership in the 100 Resilient Cities Network which will provide support to member cities and share new knowledge and resilience best practices.
Support to hire or fund a Chief Resilience Officer (CRO) in their city to oversee the development of a resilience strategy and be part of a learning network of other CROs.
ICLEI South Asia, partner of the Asian Cities Climate Change Resilience Network (ACCCRN), encourages South Asian local governments cities to enter the competition! Contact us if you need support in submitting your application, by writing to iclei-southasia@iclei.org. The deadline for registering for the Challenge is September 23, 2013.
To learn more about the Rockefeller Foundation's 100 Resilient Cities Centennial Challenge, and to fill out an application, visit www.100resilientcities.org