Statement of Intent signed with NIUA on CapaCITIES-II project learnings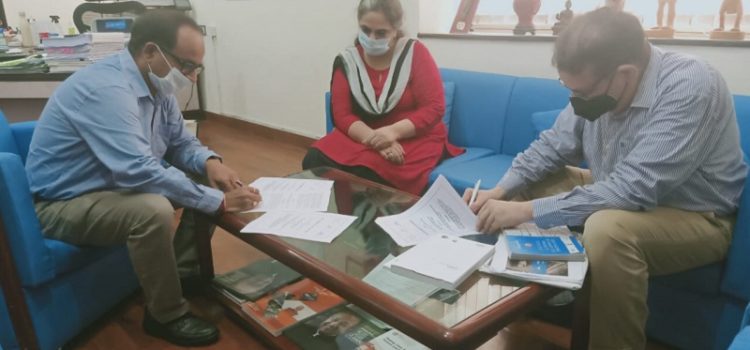 The consortium of implementing agencies for the CapaCITIES project have signed a Statement of Intent with the National Institute of Urban Affairs (NIUA), aiming to create and disseminate knowledge products based on project learnings and outputs.
The second phase (September 2019 to July 2023) of the CapaCITIES project is being implemented in India with support from The Swiss Agency for Development and Cooperation. The consortium of implementing agencies comprises ICLEI South Asia, South Pole and e-concept AG.
Under the knowledge partnership signed in July, the NIUA will disseminate the learnings and knowledge products from the CapaCITIES project's climate actions in eight partner cities in other Indian cities, under its recently launched Climate Centre for Cities (C-Cube) initiative. The C-Cube has been instituted at the NIUA by the Ministry of Housing and Urban Affairs, Govt of India, under its Smart Cities Mission with a vision to build climate action in cities and to serve as a one-stop-shop for climate-informed actions.
The NIUA will also support the CapaCITIES team in adapting the tools and technical solutions available from the project to the National Urban Learning Platform's standards and requirements, for showcasing them in other cities in India.
It will help in making the necessary linkages at the national and state levels to spur and enable inclusion of project learnings and results in national programmes, policies, missions and/or regulations. With support from ICLEI SA, the NIUA will also set up a project advisory committee and organize an annual meeting to take cognizance of the progress of project implementation and set targets for the year.