Support offered by ICLEI South Asia in Vishakhapatnam under Shakti Smart Cities Project- Phase II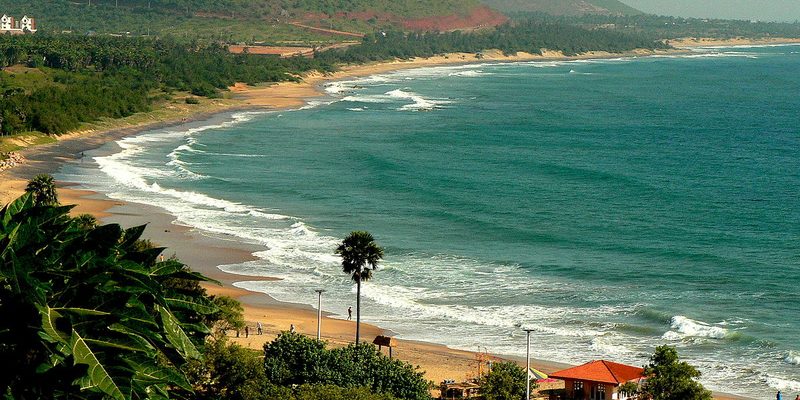 ICLEI South Asia under the project "Supporting Sustainable Urban Transport & Built Environment in four Smart Cities in India" is assisting Greater Vishakhapatnam Municipal Corporation (GVMC) by providing mobility solutions. ICLEI South Asia is working closely with the GVMC for various activities such as junction improvement, parking policy and promoting non-motorized transport in the beach area.
With inputs from the GVMC, 10 problematic junctions have been identified and studied with a purpose of capturing the exact condition of the junctions. Out of the 10 junctions, three junctions namely Diamond, Gajuwaka and Asilmetta have been detailed out, and junction improvement plans have been proposed for them. Both these junctions experience heavy traffic flow during peak hours and the proposed design ensures that the junctions accommodate the existing elements like bus stops, hawkers, service road access, footpaths, IPT stands, and so on.
Elements such as sufficient turning curvature and raised pedestrian crossings with traffic islands have been incorporated to make safe and secure movement of all modes with minimum inconvenience.
Secondly, in order to tackle the unorganised parking which leads to congestion and traffic jams in Vishakhapatnam; ICLEI South Asia is developing a parking policy for the city.
It focuses on the importance of on ground enforcement of parking, need for capacity required to implement the policy and also includes the identified parking zones, on-street and off-street parking stretches which have been decided in coordination with the GVMC.
The policy which is under development aims to decongest the roads by reinitiating parking prices causing reduction in the movement of private vehicles in the city.
ICLEI South Asia is also assisting the GVMC by providing technical inputs to develop a pedestrian plan for the beach road. This is being done with an objective to reduce the congestion along the beach road and improve the existing conditions of the area.

This initiative will help in minimum intervening of the existing cross-section and provide smooth uni-directional flow with minimum conflicts including pedestrians.