Supporting Swachh Bharat Mission activities in Nellore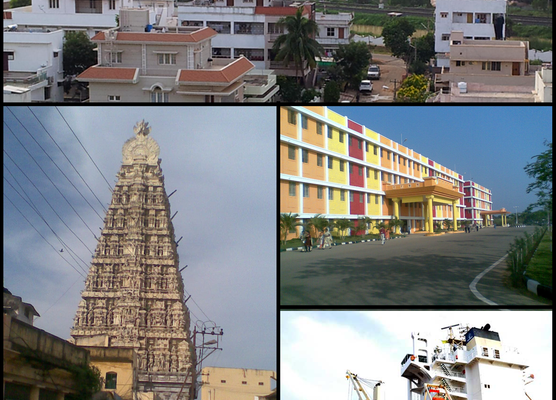 In line with the requirements of the Swachh Bharat Mission, ICLEI South Asia is supporting Nellore city in developing a city sanitation plan, leading to the development of a Detailed Project Report for Solid Waste Management. With a population a little over 5 lakhs, the leadership in Nellore is committed to achieving an open defecation free and clean city, ensuring a healthy and happy community.
With past experience in successfully implementing various sanitation related programmes and projects, such as ACCESSanitation – Accelerating City-to-City Exchange for Sustainable Sanitation, SUNYA – Towards Zero Waste in South Asia and developing City Sanitation Plans for Vikarabad (Telangana), Rajahmundry (Andhra Pradesh), Hosakote (Karnataka) and Vasai Virar (Maharashtra), ICLEI South Asia will now be providing consultancy services for the "City Sanitation Plan for Nellore City" supported by the Nellore Municipal Corporation, Andhra Pradesh.
The plan will focus on elimination of open defecation, eradication of manual scavenging, modern and scientific municipal solid waste management, behavioral change towards healthy sanitation practices, capacity augmentation for the Urban Local Body (ULB) and creating an enabling environment for private sector participation for infrastructure development and operation and maintenance of infrastructure.