Ten Indian cities take first step towards global Earth Hour City Challenge (EHCC)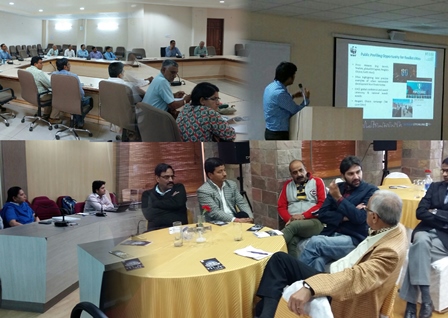 The Earth Hour City Challenge (EHCC) 2015-2016 is an initiative by ICLEI and World Wide Fund (WWF) to promote renewable energy and prepare for climate change. In this year-long competition, cities across the world are recognized for their efforts to create more sustainable and resilient cities. The participants also compete for the title of Earth Hour Capital.
The competition encourages cities to come forward and report their Greenhouse Gas (GHG) data, action plans and commitments on global platform managed by ICLEI, called as cCR or carbonn Climate Registry (cCR).
About 125 participant cities across 21 countries showed interest in the initiative by completing their first step of the challenge by submitting their data and information on cCR.
The cities that participated in the challenge from India included Cochin, Coimbatore, Dehradun, Gwalior, Kota, Panaji, Pune, Rajkot, Shimla and Surat. ICLEI South Asia has conducted stakeholder meetings in five cities from August to October 2015 — Dehradun, Pune, Rajkot, Surat and Shimla — to acquaint them with the EHCC process and to collect more related information from them, thus encouraging them to continue to participate in future.
The meeting was attended by a big number of stakeholders who helped exchange insights and experience on low carbon initiatives.
Meetings through virtual platforms were organized for the remaining five cities that could not be a part of the workshop. Webinars were also organized to collect information from those cities. It helped all the cities get familiarized with the whole process and continue to contribute to such initiatives.
By February 2016, the uploaded data will be analyzed by the jury members. Also, top three cities from each country with most promising actions will be shortlisted. One city from each country will be declared the National Earth Hour Capital and finally a global "earth hour capital" will be recognized.
Along with, the shortlisted cities will also participate in the #WeLoveCities campaign. This will be another opportunity for cities to showcase their actions towards more sustainable and holistic development.