Webinar on Earth Hour City Challenge 2014 on 10 July 2013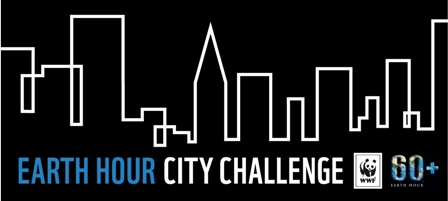 To better prepare cities compete in the Earth Hour City Challenge, ICLEI – Local Governments for Sustainability (ICLEI) is offering two introduction to Earth Hour City Challenge webinars on 10 July 2013:
Time: 02:30 PM – 03:30 PM IST – Book a seat for this session
Time: 08:30 PM – 09:30 PM IST – Book a seat for this session
After registering you will receive a confirmation email containing information about joining the Webinar.
The EHCC is run by WWF in collaboration with ICLEI and the Swedish Postcode Lottery. Founded in Sweden to celebrate Earth Hour 2011, the Earth Hour City Challenge initiative was created to celebrate cities and towns that are taking innovative actions towards creating a greener, cleaner and more sustainable city to live in, while inspiring other cities to do the same.
For the 2013/2014 edition, local governments from the following countries can enroll: Belgium, Brazil, Canada, Denmark, Finland, Indonesia, Italy, India, Mexico, Netherlands, South Korea, Sweden and USA.
In the EHCC 2013, six cities from India (Bhubhaneshwar, Cochin, Coimbatore, Hyderabad, Jaipur and New Delhi) were shortlisted based on the expression of interest they submitted; New Delhi stood finally out among Cochin and Coimbatore and was crowned in March as National Capital from India, In cooperation with WWF India, ICLEI South Asia is again looking to support Indian cities in joining the EHCC 2014; in addition to the six competitors of last year three more cities will be selected to be part of this global quest to find the EHCC champion – the names will be released soon.
Participating cities and towns can already start reporting their commitments, performances and actions on the carbonn® Cities Climate Registry (cCCR), an internationally recognized greenhouse gas emissions reporting platform for local governments, managed by ICLEI. The Registry will remain open until 13 October 2013 for EHCC reporting.
The evaluation process conducted by an international jury of expert will then lead to the nomination of one Earth Hour capital per participating country and one selected global Earth Hour Capital. All finalists will be celebrated and promoted through social media, web, films, conferences and a global award ceremony close to Earth Hour in 2014.
For more information on the EHCC and the cCCR, interested city representatives can follow introduction webinars by registering on this page, where more relevant information about the competition can be found. Next sessions will be held on 10 July 2013. An instruction booklet for EHCC candidates is also available for download here.
If you want to be part of the group of selected Indian cities competing in this edition of the EHCC, write to iclei-southasia@ iclei.org